25 Sep

Post – 25th September 2019 – C

Post – 25th September 2019 – C

INDUSTRIALISED CHILD SEX TRAFFICKING FROM NATURAL DISASTER ZONES

Here is a thread of posts from my twitter account in early September 2019.

1) INDUSTRIALISED CHILD SEX TRAFFICKING FROM NATURAL DISASTER ZONES











(case study – Petra Nemcova)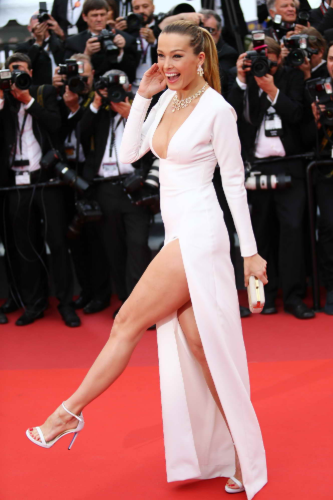 2) Petra Nemcova is a Czech Supermodel and Philanthropist who lives on Saint Thomas Island, which is a quick swim from Little Saint James Island.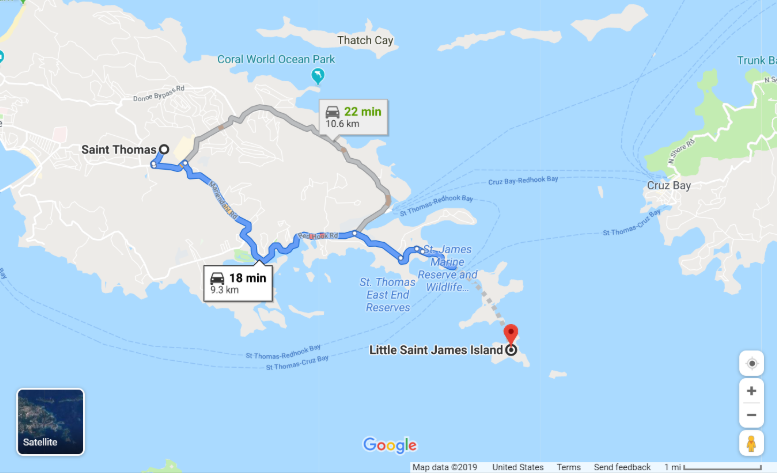 3) "In 2005, Nemcova founded Happy Hearts Fund (HHF), a charitable organization with the mission to rebuild and renew schools affected by natural disasters.
Since then, 208 schools have been rebuilt in 10 countries including Thailand, Indonesia, and Haiti."
4) "All Hands Volunteers (AHV) was founded in September 2005 by philanthropist and businessman David Campbell to provide relief to residents in areas affected by natural disasters worldwide".
5) HHF and AHV combined to form "All Hands and Hearts – smart response".
Whilst the heart symbolism is not the classical Paedophile double outline; nevertheless it is noted.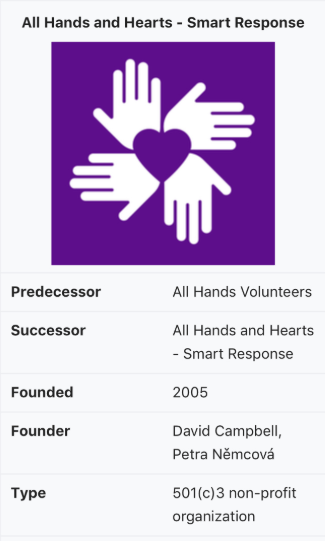 6) All Hands and Hearts is financially based in Mattapoisett, Massachusetts.
The practical "work" occurs at Saint Thomas Island.
It is an NGO controlled by Nemcova and Campbell.
The purpose of the organisation is to "help" by sending in a team after a natural disaster.
7) The NGO is backed by wealthy, powerful and famous heavyweights.
It responds to disasters in many countries including Haiti, Mexico, Thailand and Indonesia.
8) Estee Lauder, Group President, Lynne Greene, is a contributor to Hands and Hearts.
She states, "it is our mission to put a smile on the face of every child we touch and together we can accomplish great things".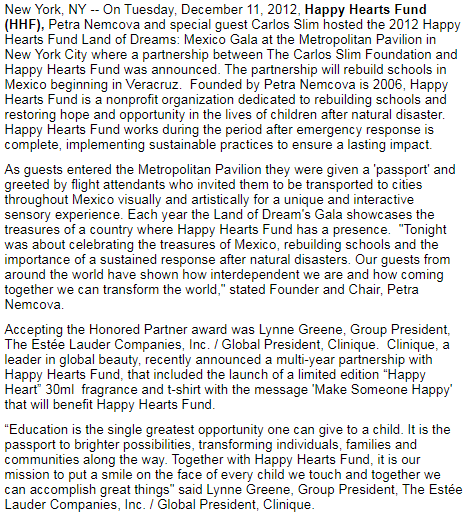 9) The attendees of a GALA fundraiser for Hands and Hearts in NY included:
Carlos Slim of NXIVM fame
Heba Abedin (sister of Huma)
Laurent Lamothe (PM of Haiti)
Carlos Sada (Consul of Mexico)
Mark Anthony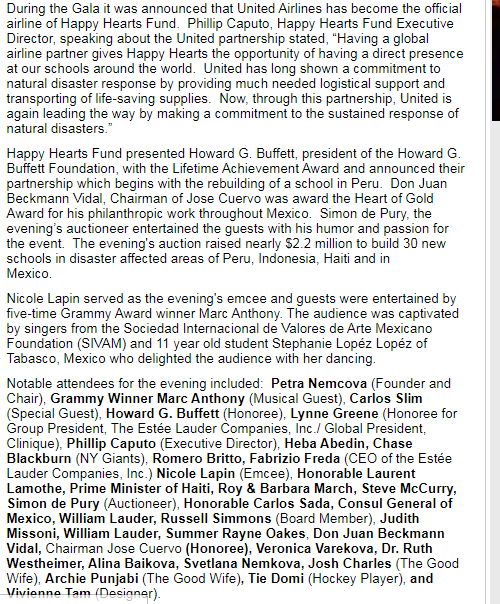 10) Here is Petra Nemcova with Carlos Slim and Mark Anthony.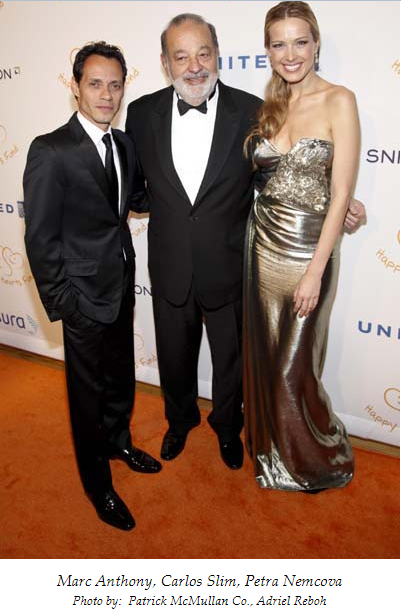 11) Not only does Petra Nemcova live next to Jeffrey Epstein and run a disaster relief agency for children, she also seems to know Epstein's housekeeper at his Zorro Ranch in New Mexico.
Here she is with Jun-Lyn Fontanilla, a Filipino national and housekeeper for Epstein.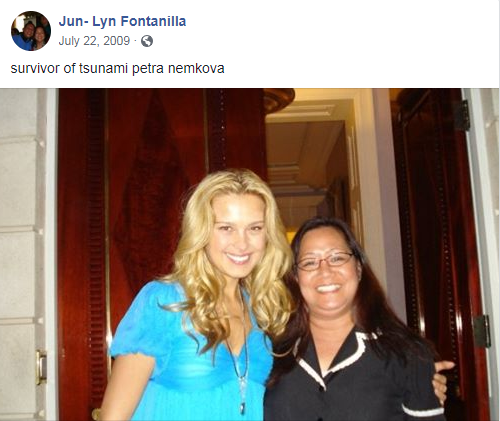 12) Here is Epstein with Jun-Lyn and Jojo (another Filipino housekeeper).
I wonder if these guys have had a cup of tea with the FBI?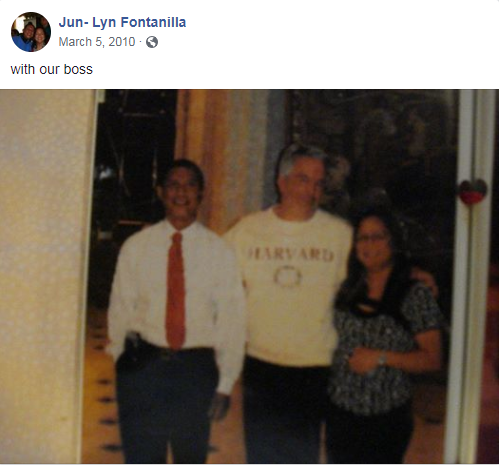 13) Oh how odd, the housekeepers seem to know Prince Andrew too…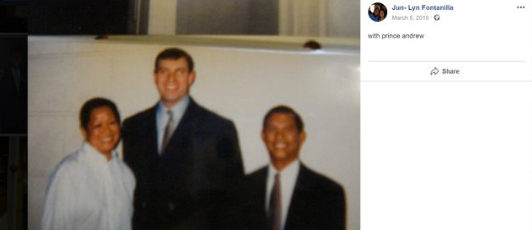 14) And Bill Clinton…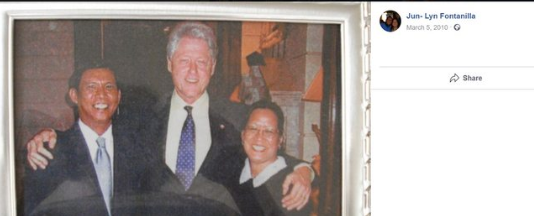 15) Hmm…. and here is John Kerry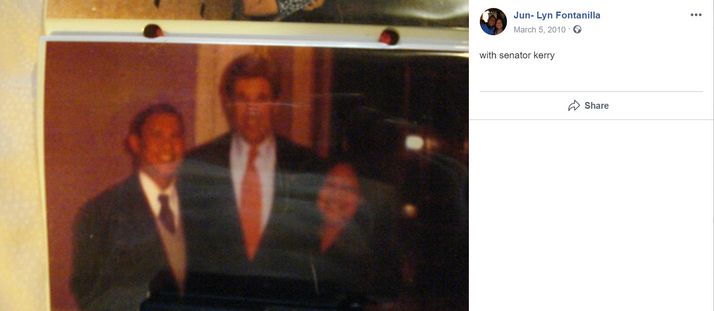 16) And that lovely woman who just loves getting taped opening briefcases filled with cash in exchange for access to her hubby…..Fergie!
I wonder what pay-to-play game she is up to these days?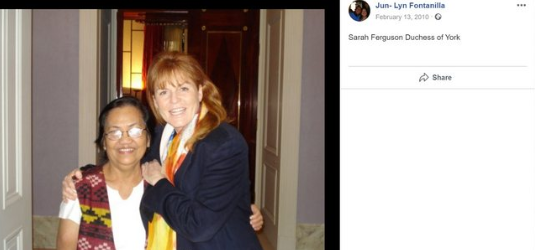 17) Wow how fortunate! Petra Nemcova donated $500,000 to the Clinton Foundation….
https://www.nytimes.com/2015/05/30/us/politics/an-award-for-bill-clinton-came-with-500000-for-his-foundation.html
18) Waiting for the clanger?
Here it is…. Petra Nemcova was dating Laurent Lamothe when he was the PM of Haiti – just after the earthquake!
19) "In 2010, Lamothe was largely responsible for the reconstruction of the country after the devastating earthquake.
He was instrumental in relocating approximately 1.6 million people from the resulting tent camps…"
20) In Sept 2011, Lamothe and Bill Clinton co-chaired the Presidential Advisory Council for the Economic Development and Investment in Haiti launched by President Martelly on 8 Sept 2011 to help redevelop Haiti by making it more attractive to foreign companies and investors.
21) Don't forget that Hillary helped Laura Silsby get 40 kiddies across the Haitian border.
These kids were not even orphans.
22) So lets summarise: Petra Nemcova has Major Major League ties to Epstein, Bill Clinton, NXIVM, Haiti and she runs a disaster relief agency for vulnerable children – whom are mostly orphaned…. Were could this go wrong?
End/
Q. Why aren't the MSM discussing this?
A. They are in on it.
Make Australia Great Again,
Dr Russell McGregor
@killaudeepstate
WWG1WGA