09 Mar

Post – 9th March 2019 – B

Post – 9th March 2019 – B

COUNTDOWN

Sorry, nothing about Molly and his illuminati stuff here.

Rather this: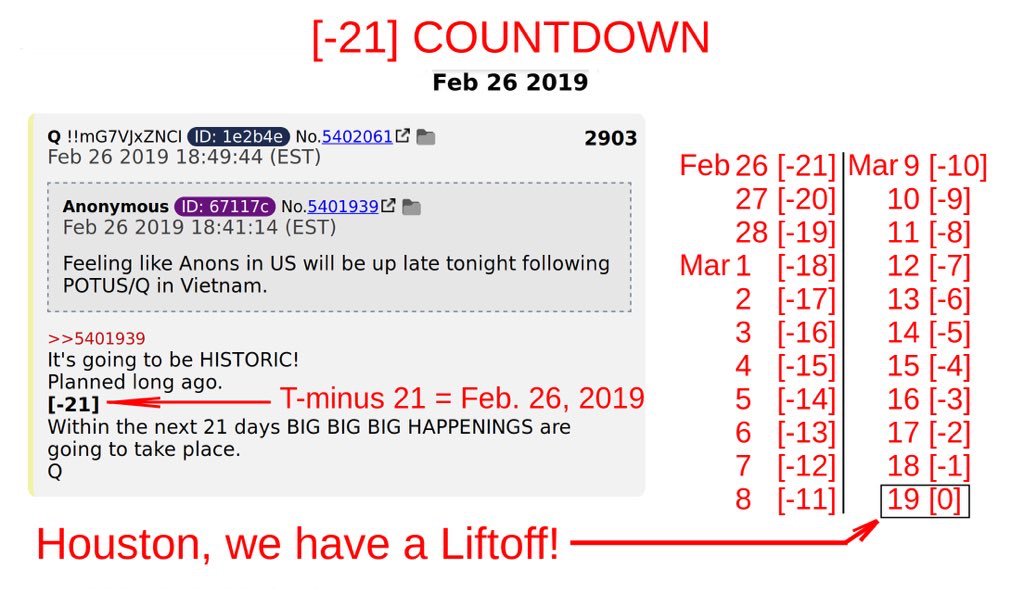 I know. It's timefagging, but this one has meat to it. Q has been discussing NASA countdowns and the built in wait times for unexpected events at each level.
Certainly all the Deep State false flags are out of the way now. Cohen and Stormy Daniels just got nothingburgered this week. The DS have nothing. The stage is set.
Patriots really think the action will be starting soon and this timeline suggests a major drop by 20th March (AEST).
It could be Mueller, OIG or something else. We shall see. Huber/Horowitz have been meeting Barr in DC, so something is in order.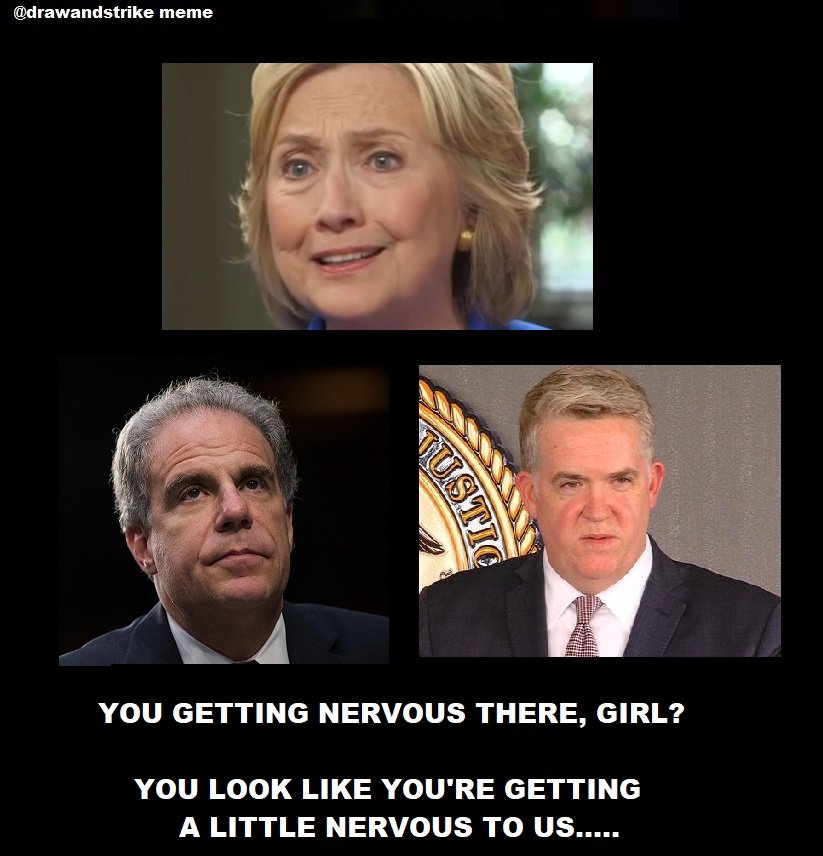 Devin Nunes thinks the Florida case involving Christopher Steele will shed some light on the Fake Dossier around 14th March – interesting.
The biggest political events in history are about to begin. It will be overwhelming.
President Trump is a counterpuncher. The Demonrats stupidly started investigations into 81 of his friends to search for crimes. Seriously? Is that all they have? They will find nothing. Trump had his finances sorted a decade ago when he made the decision to run. His accountants are numerous and are all over this.
The great thing is that Trump can now launch 'The Storm' and the public will understand he was sucker punched first, just like the MAGA guy at UC Berkeley.
Trump is taking back the freedom of the world.
The Deep State is finished. Enjoy the show Patriots.
In Australia we have a whole tranche of Liberal Party Politician's leaving for no stated reasons. The MSM here knows full well that #spygate is coming down and the rats are running scared. The MSM are corrupt, they are the enemy of the people. We have a lot of work to do here.
Make Australia Great Again,
Dr Russell McGregor
@killaudeepstate
WWG1WGA