31 Dec

Post – 31st December 2018

Post – 31st December 2018

Military Tribunals

In less than 24 hours the Executive Order signed by President Trump on 1st March 2018 will kick in. I wrote plenty of blogs on it back in March and referred to it many times moving forward. However I shall repost it now as everything depends upon it. I mean everything!

https://www.whitehouse.gov/presidential-actions/2018-amendments-manual-courts-martial-united-states/

This is the lynchpin for the arrests. They will need to occur between 1st January 2019 and 2nd January 2019 inclusive, because the House sits on 3rd January 2019. Arrests can not occur to members of Congress if they are sitting.

All Patriots know of the importance of these dates and understand that Military Tribunals can not begin until the EO takes effect. Many, including me, thought arrests could occur before the New Year and then Trials could start afterwards. It is unclear if arrests have already been made, particularly as many Social Media accounts remain inactive.

Nevertheless, if arrests don't occur in the next few days, then they would need to at least wait until the House adjourns again.

We all know Obama has likely already made secret Presidential Pardons for high ranking Deep State criminals and also himself. If so, they do not cover Military Tribunals. This is the case even for Civilians, if they have committed high Treason. Hence we are good to go for all! Here is a good summary.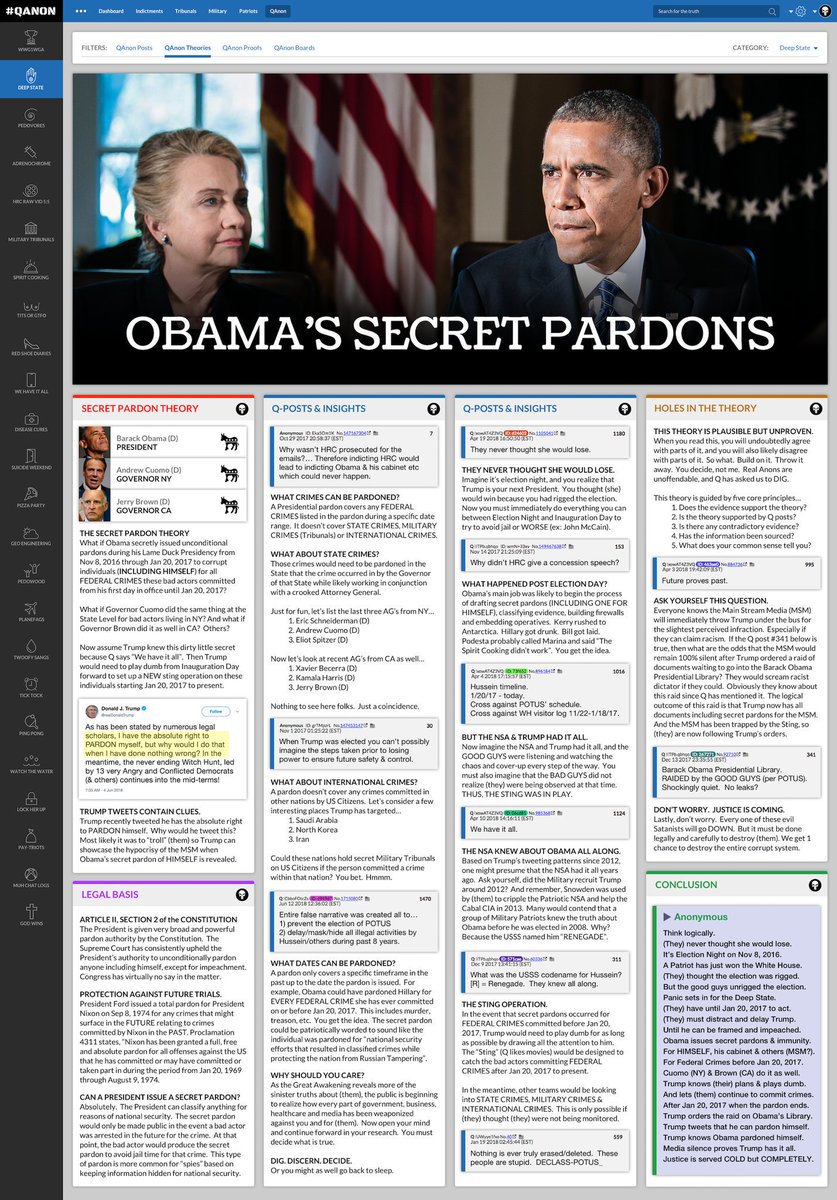 Gowdy and Mattis may have significant roles at the Tribunals. We shall see.
Truly exciting times. The next week is the final crunch.
Go Q! Lets hope there is no bloodshed on the streets when it all eventually goes down.
Happy New Year to all Patriots.
Justice is so very near.
Make Australia Great Again,
Dr Russell McGregor
WWG1WGA
@killaudeepstate