02 Dec

Post – 2nd December 2018 – A

Post – 2nd December 2018 – A

Red Shoes

Why is Julie Bishop drawing so much MSM attention giving a pair of her Red Shoes to a museum in Canberra? Have you ever seen so much written about such a banal act by so many?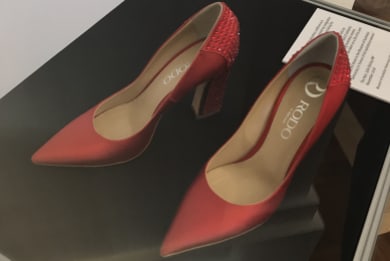 Not so sure the narrative is all that it seems.
As mentioned before, Red Shoes are the fashion accessory of the Deep State Political elite. Do some research if you must. High end Pollies know this, especially the Internationally experienced. No question.
So why is Julie being so 'in your face' about this? Sledgehammer stuff with full collusion of the MSM.
Essentially she is in [panic].
Julie knows full well that the Deep State is going to collapse in the next few weeks and she has spent a life of crystal clear Deep Statedness.
The FISA is agonisingly close. My guess is 5th December. No wiggle room now. The Clinton Foundation Grand Jury investigation by Horowitz and Huber is ready to drop too – MSM feigns oblivion to this.
So what play has she telegraphed? – I'm giving away my Red Deep State Shoes. See the symbolism?
Really Julia? Really???
Not happy Jan! (American readers will need to look this one up)
Make Australia Great Again,
Dr Russell McGregor
@killaudeepstate
WWG1WGA