21 Sep

Post – 21st September 2018 – B

Post – 21st September 2018 – B

The Greatest Military Intelligence Operation of our Time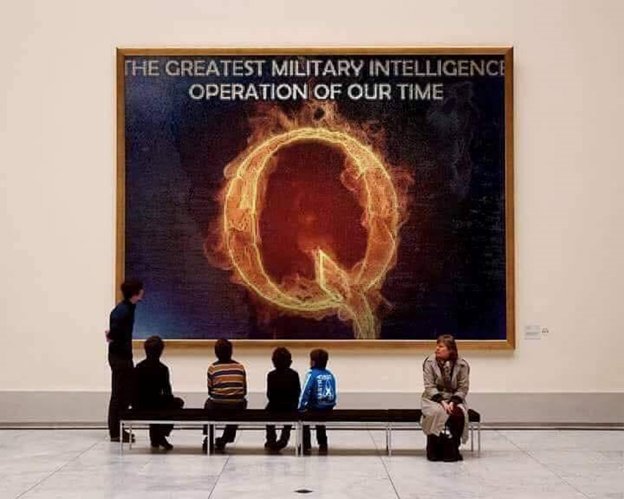 Q is without doubt the most complex and brilliant Intelligence drop in modern history. The breathtaking and meticulous planning is carried out with Military precision. Everything is exact.
There can be no question as to the Military origin of Q and really that is the only way it could have been.
Deep State individuals very rarely enter the Military. They are born into wealth and comfort and would not be attracted to the hard yards involved in Military Training. Also they would not be paid well and could be killed in Deep State wars which is rather silly from their point of view.
Hence the Military is relatively shy of Deep State influence vis a vis the alphabet agencies such as CIA, DOJ, FBI etc.
The Honour and respect inside the Military toward America fostered an Alliance intent on removing the Deep State from power. Importantly and fortunately the Military overrides all alphabet agencies and is the ultimate power.
Potentially the most important entities within the Military have been the Marines and Military Intelligence.
The Marines have traditionally been in charge of protecting the President. In a sense they oversee the Secret Service in this protection. The Marines are lock step behind President Trump. They have his back.
To this end they have increased security secondary to James Comey signalling the assassination of President Trump yesterday. Obviously Comey is going to be charged with Treason very soon and possibly immediately after the FISA release. To this end he released this image:
Note how he is exactly standing directly under Abe Lincoln at Mount Rushmore. This is a signal that he directs the Deep State to assassinate President Trump immediately because he (Comey) is in imminent danger. The reaction from the Marines was to Castle Lock – Q Post 2213. Which means to fortify the White House.
The role of Military Intelligence has been to enable, develop and advance Q. Those of us that have followed Q since the get-go understand that oblique/opaque statements have logistical and tactical purposes. There is a meaning and method to the madness not readily apparent to those who have engaged in lessor research of all things Q.
Do not be put off. Remember knowledge is power. It will all be apparent in time. Trust the Plan.
Make Australia Great Again,
Dr Russell McGregor
WWG1WGA
@killaudeepstate